Use our real-time geolocation platform

How does it work for you?
Make your account: Mail us to subscribe our services. After you subscribe, we will create your account and send you the initial password. You can use your email and initial password to access our geolocation platform. Please change the initial password to a password of your choice after first login.
Access to platform: You can log in from your phone, tablet or computer to access real-time location, playback of travel paths, reports, alerts and notifications for your vehicles, and / or the travelers, as applicable. You can also download tracking reports. Our system works in all countries and time zones. So wherever you are, can see the whereabouts of the vehicles or your loved ones.
Hardware requirements: You need to fit a location data uploader in your vehicle. This is a small piece of electronics that you can buy from us or procure from other sources. Our system supports devices of various make and model. Please mail or WhatsApp us to know compatibility of the device that you have or plan to procure. If you intend to use our services for travelers, either a standalone data uploader device or our gtLink android app can be used.
Platform features: Presently you can select from the options of google and open street maps. Basic features are described below. Basic features are listed below. If you want to know about any specific feature, please mail or WhatsApp us. We are continuously adding new features and would be happy to hear from you.
Platform features

Real-time location and tracking
See Real-time location of all your vehicles or the entire team of traveling workforce on a big map highlighting if moving or at stop. Track each vehicle or person on the map including their speed, distance traveled, duration of movement or stoppage.

Event alerts
Receive alerts for various events e.g. overspeed, network failure, disconnection, door opening, low battery, low fuel, air conditioning on or off etc. You can also have the option of customised alerts

Playback of travel history
You can watch upto 03 months of travel history including route, time, speed, movement and stoppage durations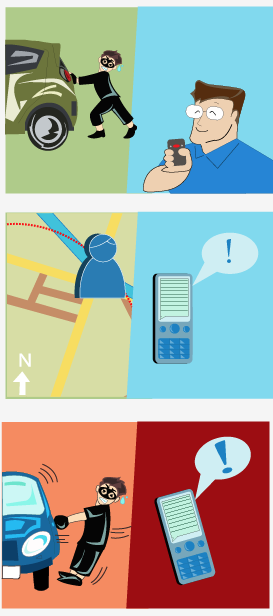 Arrival, departure & location notifications
Receive notifications for a vehicle or person arriving or departing from any specific location. Notification is also available when a vehicle or person pass through a specific location e.g toll plaza or road crossings.

Reports & data
You can have reports for mileage, start & stop movements, speed details and so on. We can also customise reports for your specific needs

Safety alarm & remote vehicle immobilisation
Option of raising emergency alert is available to passengers of a vehicle or any vulnerable person, in case of any unsafe situation. Option is also available for the vehicle owner to immobilise a vehicle remotely if suspected of theft or unsafe occurrence.
Use cases
Car rental & cab service
Commercial car rental or cab services benefit by remotely monitoring the vehicles route, mileage, fuel consumption, driving behavious and other relevant data for operations. Efficiency in operations results in better utilization of vehicles, higher business and profits.
Tracking chidren's school run
School bus and pool cars using our services help informing student's parents and vehicle owners the exact time of the vehicle approaching the pick up point, when the child reached school, when the child started from school and the time of arrival home. This ensures peace of mind for all concerned.
Goods delivery service
Goods delivery service benefits by efficient routing and live monitoring of the movement to predict exact time of delivery. Transport owners can set location alerts to know as the vehicle pass through toll points or any landmark enroute. Consignee can be allowed access to our platform to know the expected time of delivery.
News & views

12
Feb


Here we try to explain the basics of how GPS tracking system works for a vehicle. The system has a few components. The …


12
Feb


When our family travels, we are often concerned about their travel experience and when we travel our family is concerned…


11
Feb


Weakest link in logistic chains is when trucks are on the road. It is difficult to have full control on the vehicles on …
Have questions in mind? Let us help you.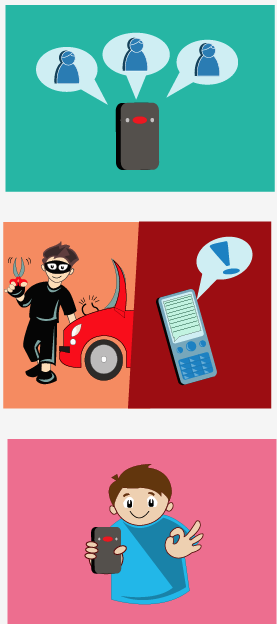 Get in Touch!